A poem thanking all of my friends from Chandigarh, Panchkula and all over Punjab for being there in my life.
||| Meri Rooh Vich Mere Yaar Vassdey |||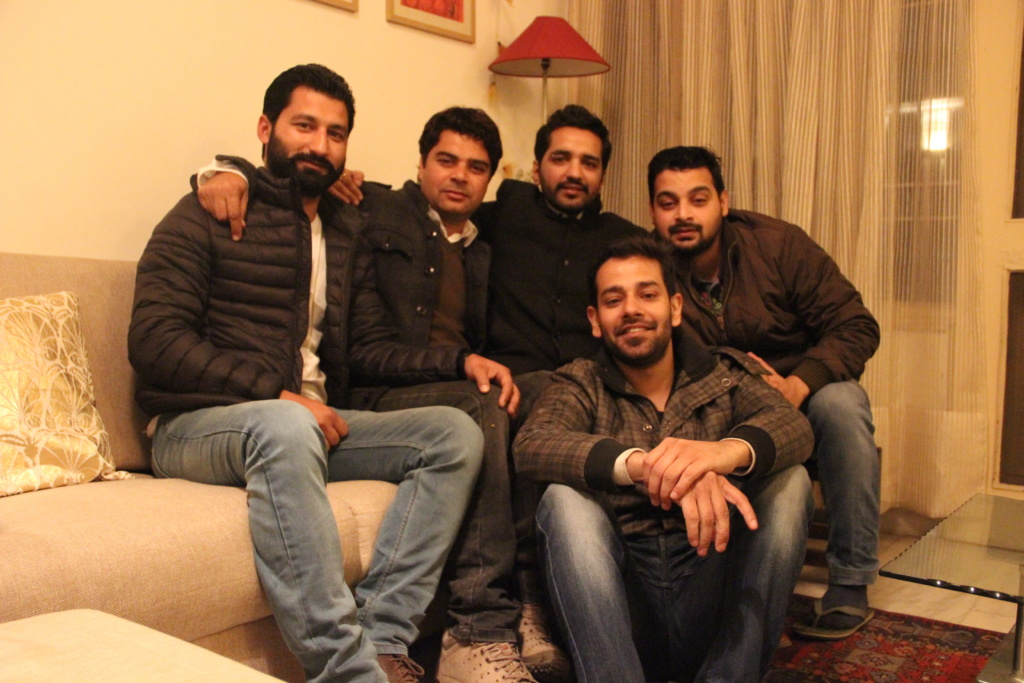 Jeetu, Mac-G, Aseem, Micky & Vicky at Panchkula
Maan hai mainu apni takdeer tey, Rabb vargey yaar meri zindagi ch aaye,
Koi pichley janmma da punn hi hona, Mere vargey Paapi ne Heeray jo paaye.
Main Mannya Main Ghamandee, Dheeth, Naaley Main han Ahankaari ,
Mere Rom-Rom ch yaar vassdey, tey Khoon ch vassdi Yaari !
Main jind vaaran apney yaaran tey, Jehdey Saggyan ton vadd apney laggdey !
Saadi doongi yaari moorey, Khoon de rishtey fikkey diss dey !!
Kee laina main kissey hor ton, Mere yaaran naal mera sansaar bassda,
Lai fikraan – takleefa nu jind apni tey, Mere yaaran ne mainu rakhya hassda !
Main dekhyaa nahi hai Rabb nu, Parr mehsoos karaan apne Yaaran vich,
Paavey meri jind add, meri rooh add, Mere saah chaldey onaa de saaha vich !
Jad yaar mere hain naal hundey, Main 'main' to 'hum' ch tabdeel hunda,
Mangda lambi umar apne yaaran di, J rabb meri ek fariyaad sunn da !!
Paavey 100 nazrran laggey saadi yaari nu, Ae yaari nahi hai tutt sakkdi !
Aedi buniyaad banee bharosey te, koi 'Janmaa di saathan' v ni lutt sakkdi !!
Ae yaari, ghutt hai Amrit di, saari umar yaaron ni mukk sakkdi !!
Es Booti di Jadaa Mazboot, Ae Mausam naal ni sukk sakkdi !!!
Ae Mausam naal ni sukk sakkdi ?
Copyright by Aseem Shah
Chandigarh