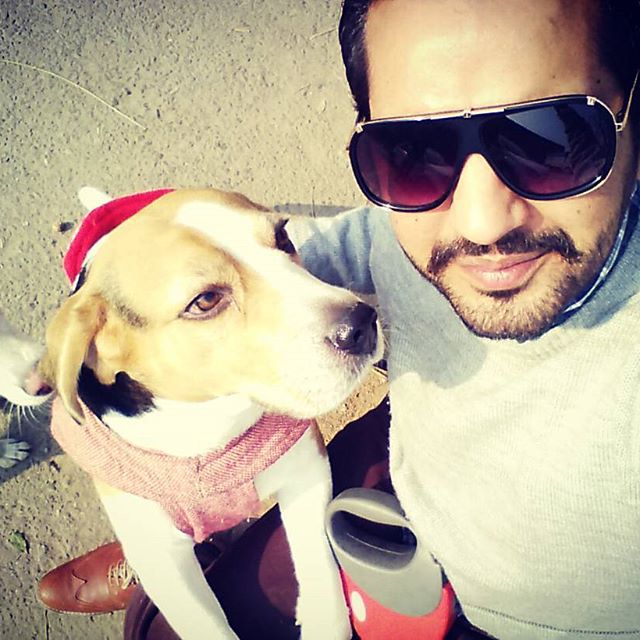 Shah Ji
Just like 'Shaktiman hi Gangadhar hai', Aseem Shah is Shah Ji 😉
'Khulli Kitaab' and 'Khulla Saand' are two best words to describe me. I am a typical punjabi who likes to eat, dress up (teechan feechan), kundiyan muchaan, loves punjabi music, party sharty and all the fun in the world.
On weekdays, I stay at Panchkula and I work in Chandigarh. On weekends, I chill in Chandigarh and sleep at Panchkula.
I work hard on weekdays and I party hard on weekends.
My Story
My Grandfather was a police officer and my dad was a defence officer. You can imagine how difficult my life would have been. I had a weird childhood with strict parents and an extra strict school. School gye, School ch kutt, Ghar aaye, Gharey Kutt 😀
I was the child who invented the phrase "Madam Kaam to kia tha, magar copy ni laye'.
Overall, it was super fun to survive in such vatavaran. It was like winning 'khatron k khilaadi'
Meet my Buddies
Although, I wanted to dedicate this section to my school teachers who used to beat the shit out of me. Tota Sir (Drawing Master), you are on top of this list. Unfortunately, I don't have their pictures. Else, I would have pasted their pictures upside down just like photographers do to people who do not come back to collect their pictures.
[supsystic-gallery id=3 position=center]
Anyways, jokes apart, this section is dedicated to my all time friends who love me unconditionally.
Tarry Singh, Chatur, Chittu, Shaggy.
Dashy and Duiii, I miss you both!
Milo Milo..
Waise mainu umeed taan ghatt e hai, but still if you feel like sending me a message, please feel free.
Aaah Haraa Button —–>
dabb k message shadd deyo 😉